Say Goodbye to those hard days trying to get in your car and drive. No more frozen or burning hands. 
Stop cleaning car windshield in the winter while in the summer you will be able to hold the steering wheel easily without the discomfort of burning. 
Full Protection Windshield Cover is perfect for all seasons. The black side of the cover facing out gives protection from snow and the silver side facing out gives protection from extreme sunlight which reflects the incoming sunshine protecting the car and its interior from overheating.
Save your time and effort for more valuable things. Less difficulty in the daily life gives you pleasant feeling.
What are you waiting for? Get your own Full Protection Windshield Cover now!
If you are worried about the back glass, then you need to buy at least two!!!
Spread the cover on your car windscreen,

Let the magnetic edge firmly cover the car wipers area.

Secure the flaps with the door closed.

Secure it by attaching the bungee straps to your wheels.
Product size: 210cm*145cm*125cm (length * width * high), universal models
There are 6 magnets on each product that are attached to the car's outer casing.
Instant mirror visibility

Stretches over regular size mirrors, suitable for pickups

Pull string and security tab against theft

Suitable for all small, medium and large vehicles

High quality and scratch resistant material
THE WINTER ACCESSORY THAT WILL SAVE YOU HOURS! Keep your side view mirrors free from ice, snow, frost, birds, dust. Instant mirror visibility, Removes in seconds, Pull string and security tab against theft. No longer break your nails or credit cards scraping ice off your tiny mirrors. Each mitt comes with a security tab you can place inside to door to prevent theft. Features ▪ Water Proof ▪ Machine Washable ▪ Quick and easy installation
Buy it, you can clear the snow on your side glass
Ice-Scraping will be so much faster and easier with this!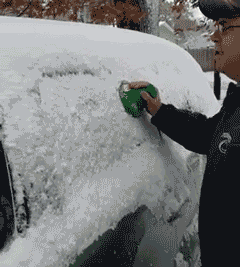 This Scrape-A-Round is designed with double scraping action for super-efficient scraping. Clear frozen windows THREE times faster than traditional ice scraper!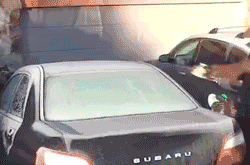 Very comfortable Grasp for ice-scraping with ease! It's an ice-scraping wonder!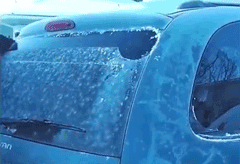 Features:
Cone-shaped Ice Scraper - Remove even the hardest, frozen frost from your car windows with ease, yet it won't scratch the glasses
Three times more efficient than any regular ice scraper
OUR GUARANTEE
We stand behind everything we sell, and we want to make sure we back that up with a risk-free ironclad 30 day guarantee.
If you are not 100% satisfied with your purchase, you can return it for a replacement or refund. If your item has a manufacturing defect in its materials or workmanship, you can return it at any time.
*LIMITED TIME OFFER* This is a limited time sale that will only be available for a few days. Scroll up and click ADD TO CART to order yours!